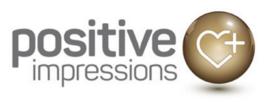 Creating Experiences that Personalize Healthcare 
Only Compass One Healthcare offers Patient Experience specialists to drive HCAHPS scores. Our Positive Impressions™ team of 200+ managers focus only on improving the healthcare experience at each of our Client facilities. Not sales. Not Operations. Our VP of Patient Experience has created programs that deliver and the talented staff to ensure that they are executed.
Consumerism has gripped healthcare. Patients and their families are more empowered - they examine social media and review star ratings to decide how they want to experience healthcare. Thus, every Facility realizes that its "brand" is important to its future. Perceptions matter. Reputation matters. Little things can impact a Patient/Family assessment either way. Good or bad.
Compass One has an innovative partnership with Press Ganey.  We joined forces with Press Ganey, a leader in patient experience solutions, to discover the best paths to create a caring and personalized healthcare experience. There are many levers a hospital CEO can pull to affect experiences – our joint research will guide them to the ones that have the greatest impact.
Positive Impressions™ program is the foundation for Patient Satisfaction. Built on four pillars that we know deliver provable results in HCAHPS, this training program has been expanded throughout our service lines. We hire different people. We train them differently. We focus on different metrics.
We've created entirely new programs to guarantee a better experience. We have woven patient satisfaction into our very DNA. With the guidance of our Positive Impressions™ Team we have created innovations in all services designed to improve HCAHPS. We are discovering little things we can do or add that make a difference and sharing them as Best Practices from housekeeping to clinical equipment maintenance to patient transportation…and more. 
In the end it's about "The Experience." Patient Satisfaction is critical – of course. But we also understand that Family and Guests need to have a comforting and soothing experience. They are stressed... concerned... and often afraid. Clinical staff needs a work experience that motivates and rejuvenates them for the hard work of caring. Finally, the Community can benefit from healthier lifestyles and we can help by providing great-tasting, healthier food and teaching them healthier eating habits.