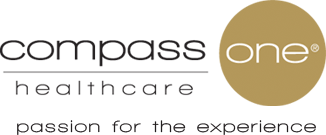 Compass One is the union of two premier healthcare support service specialists – Morrison food and nutrition services and Crothall support services. Each of the 8 services offered by Compass One is a unique, specialized solution applying protocols learned in more than 2,138 locations through a combined 90 years of healthcare-only experience.
We are true healthcare specialists. We offer technically specialized services that are never blended operationally. We find that this service model creates subject matter experts at all levels – every Compass One employee can reach out to peers or the leadership team for ideas and solutions to our Clients' problems. Generalists are just that - we find it does not deliver the highest level of service, productivity and creativity.
Compass One has one Vision...one Voice. A random assortment of services by different vendors is confusing and difficult to manage. Hiring standards vary. Processes vary. Training varies. Accountability varies. Our solution removes those frustrations - we share these passions:
Patient Experience Compass One offers a dedicated team of 200+ Patient Experience Managers under the Positive Impressions™ program. In addition, our exclusive partnership with Press Ganey allows us to use rich analytics to better understand how to improve experiences for Patients, Family, Clinical Staff and the Community.
Human Resources We apply the same discerning hiring criteria whether you choose one service or all 8 from Compass One. On average, we hire only 7.9% of our applicants in a year – most do not meet our high standards.
Training and Development We teach shared healthcare environmental knowledge with training that creates the craft masters it takes to deliver specialized service customized for your facility.